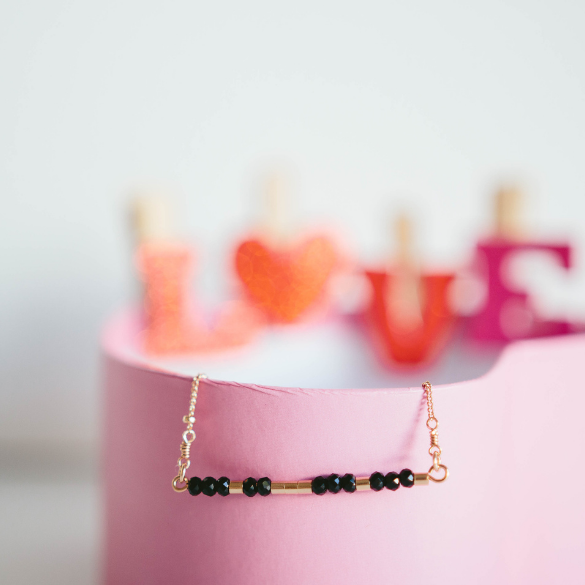 The Language of Love: Morse Code
We all have a way of showing love to our significant others that only they can understand and appreciate. This could be a small touch on the shoulder, a kiss on the temple or having flowers delivered to your office place. Each of us prefers a different 'language of love' and shows it to our better half in our own unique and special way. When it comes to giving your partner a gift this Valentine's Day, why not give something that's as unique as your love?
If you haven't heard before, there are 5 different styles, or "languages" of love in which people choose to communicate and interact with their loved ones: Words of affirmation; Acts of service; Receiving gifts; Quality time; and Physical touch.
We just added another one: Morse Code! 
Morse Code is a series of dots and dashes that can be used in either an auditory or visual way. The Morse Code telecommunications system was instrumental during war times, because it could relay information in a discrete and secretive way. Only a few had the ability to interpret its meaning due to its complexity and having a keen sense of decipherability. 
In conveying your message to your special someone, is there a word or a special moment that is important to just the two of you? This could be the date of your first kiss, a funny phrase that you both had a good laugh at, a song title, or a pet name that only the two of you want to share in secret or you can just say 'I love you', simple but significant. (Click here to learn why saying "I love you" in Morse code is extra special) Morse Code allows you to share your most intimate stories, in a secretive, yet extroverted way. As Morse Code conveys messages that could be heard and seen by many, but only few could really understand its meaning. The same can be said in choosing a piece of jewelry that can be adored by many, but only truly interpreted by the one who wears it.
We offer a variety of jewelry pieces that fit your partner's style. From traditional necklaces, to bracelets, to lariat style necklaces, our unique statement pieces are the perfect fit to your one-of-a-kind message. Be sure to check out all of our different collections to find your inspiration for your special partner in crime. 
This Valentine's Day, let Morse code be your love language and create something that your partner will cherish forever. As always, we look forward to hearing from you and creating a one-of-a-kind-piece to tell your one-of-a-kind love story.
Happy Valentine's Day! 
BONUS:
We just dropped a Valentine's day exclusive, rose gold collection. Only available until we run out, so hurry up! Also make sure to grab your Valentine's Day special canvas bag before checkout!