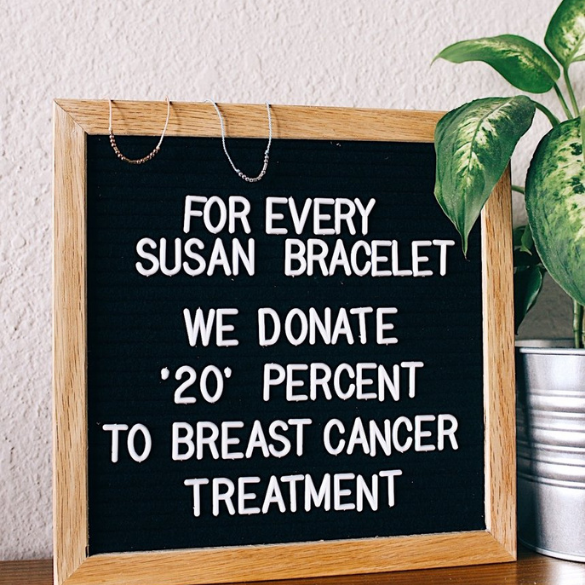 We are bringing awareness this October!
Cancer. A word that is earth shattering to hear, and one that we hope to never have to face in our lifetime. However, it is an unfortunate reality for many people in this world. We understand the importance of supporting those who are both fighting cancer, or have a loved one who is currently battling this terrible disease.
Since October is Breast Cancer Awareness month, we not only want to raise awareness about cancer, but also spotlight our own empowering bracelet dedicated towards the fight against it. According to the National Breast Cancer Foundation, an astounding 1-in-8 women will be diagnosed with this form of cancer in their lifetime. Breast cancer is also the second leading cause of death among women. However, there are currently 3.3 million breast cancer survivors living and thriving in the United States right now; an uplifting highlight for those who are battling it.
To assist in the fight against cancer, we have created a one-of-a-kind bracelet dedicated towards this important cause. This bracelet represents what it means to survive, fight or face this common and life-altering disease. With every purchase of Susan bracelet, we are donating 20 percent to Dr. Susan Love Research Foundation for cancer research and treatment.
You can customize the message on this bracelet with words like Fighter, Strength, Survivor, Hope, Brave, Faith, Courage, as well as the variety of thread colors that symbolizes the cancer that has impacted you or loved one's life in some way.
Examples:
Melanoma: Black
Breast: Pink
Lung: White
All Cancers: Lavender
We thank you in advance for contribution to this cause, and the hope that we can help to find the cure to cancer someday soon.
You can find the bracelets here.