Best Gifts for Valentine's Day
Spread some love this Valentine's Day with a piece of timeless, elegant and meaningful jewelry. Our necklaces and bracelets aren't just beautiful to look at; they also have hidden messages to show how you feel. Thanks to their subtle look, your love can keep your words close at all times. Need some inspiration? Whether you're shopping for a partner, a friend, or yourself, these Valentine's Day Jewelry gifts are sure to impress.

---
Vday Special: Ciar necklaces

Ciar necklace is one of our best-selling designs and, as a Valentine's Day exclusive, we're offering two of the engraved necklaces — one for her and one for him — in a romantic gift set. The unisex design is understated, featuring a simple vertical bar pendant on a chain. The bar can be engraved with a morse code message: and because the pendant has four sides, you can add up to four different messages. Each can have up to eight characters, so have fun with it. With a choice of either a 16 or 24 inch chain, your words will be held close to their heart.
---
All time classic: Couples Bracelets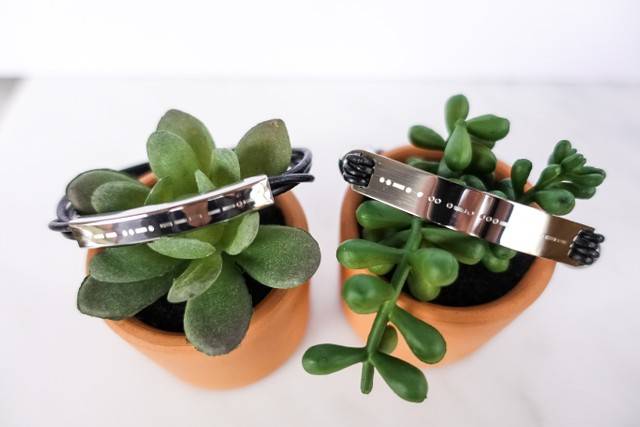 Wearing your heart on your sleeve is easy with our collection of couples bracelets. These sets include one for you and one for them, and are designed to work well with daytime outfits as well as evening wear. Choose from casual designs crafted from colored fabric with beads spelling out morse code messages. Options include "together always" and "love forever" — the perfect sentiment for Valentine's Day. The engraved gift sets feature genuine leather bands with a stainless steel plate. With these, you can choose a simple message like "I Love U"  or add a date that means a lot to you both — whether that's your first date, first kiss, or the moment you said: "I do".
---
---
For Galentines: Friendship Collection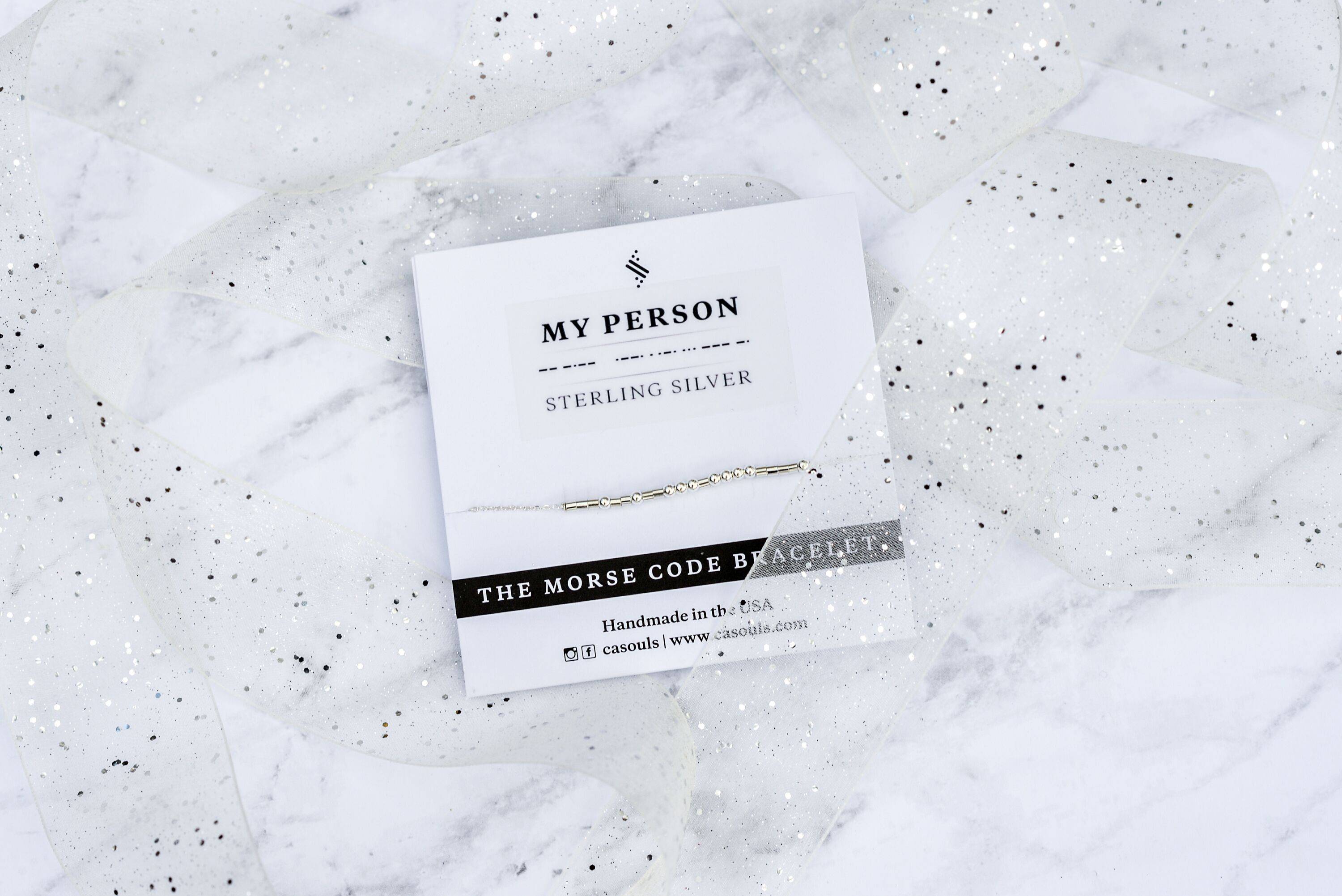 Looking for a Galentine's gift? Our morse code friendship bracelets are a unique way to show your BFF how much she means to you. Choose from a range of meaningful words and messages like "Soul Sister", "Anam Cara" and "My Person" spelled out in morse code beads. Each bracelet comes with a card explaining the meaning behind the code. Some cards also feature a short message incorporating the key word. It's a lovely way to show your friends that they always have a place in your heart, whether you're single or taken. If you want to go the extra mile, look out for matching sets so you both have a reminder of your special friendship.
---
---
Custom your own unique Valentine's Day gift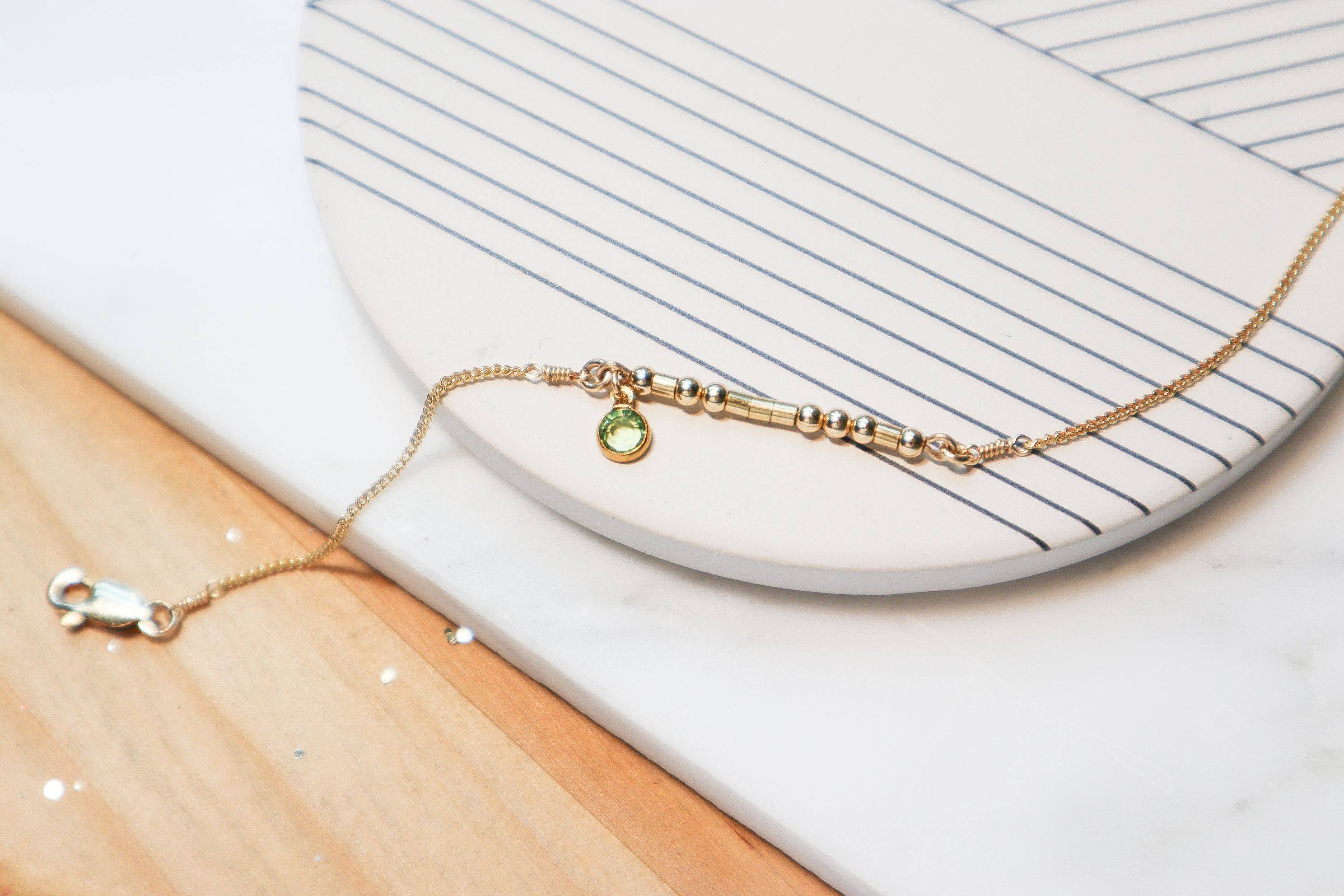 Whether you're treating your partner, your BFF, or yourself, a custom Valentine's Day gift is one of the most meaningful ways to do it. You can customize CA Souls jewelry with any message you want (so long as it fits the character count, of course). It could be the place you met, an inside joke that makes you both laugh, or a mantra you want to take into the next year of your relationship. Choose from engraved or beaded designs, metal finishes and styles. Some of our necklaces and bracelets also include a birthstone for added sparkle.
---
Are you ready to tell them how you feel?

Valentine's Day is one of the most romantic days of the year. Giving your partner a timeless piece of jewelry featuring a sweet message is bound to make them smile. And, if you're single, it's the perfect time of year to show some love to your friends, your crush and (most importantly) yourself.