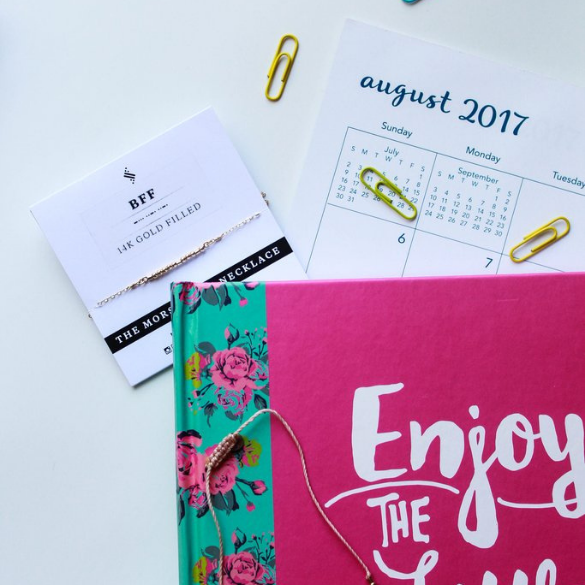 Back to School with Morse Code
The time has come to pack up all your stuff (basically your life), and head to your home away from home. That's right, it's back to school time for many college students around the world.
College is that unique time in your life where you go to find yourself and your desired career path. This is also the time where you make lifelong bonds and connections that will last you a lifetime. CA Souls wants to help you memorialize that time in your life by offering some great back-to-school ideas. These inspirational ideas are not just for those who are currently in school, but also for those proud alumni who hold their alma mater close to their heart to this day.
Here are some great ways to show school spirit in a meaningful and unique way on your campus this fall.
Sorority (big-little set)
What could be more special than sharing a special connection between your sorority sisters, than symbolizing it in a way that's truly one-of-a-kind? As a member of Greek life, you know the importance pledging to a lifelong bond that goes well beyond your college years. Customize your own special piece for your little or big (or both) with a meaningful phrase or message that they will love. This is the perfect way to memorialize the bonds of sisterhood that has transcended time for generations, and will continue to live on through you.
Examples words you can use:
Bond

Your greek letters

Your mascot / symbol (Ladybug, kite, fleur-de-lis)
School name in Morse Code - Customize your own
Some colleges go by acronyms, others by their mascots and some simply go by their name if it's easy enough to pronounce. Promote your school spirit by customizing your school's identity with our Morse Code collection. Many people already own t-shirts, hoodies, flags or bumper stickers emphasizing their college loyalty. Why not wear it in a way that's never been done before? Here at CA Souls we look forward to helping you craft the perfect piece to show your school pride in a subtle and unique style on campus this year.
 Examples:
Pitt

PSU

WVU

Gators

Bucknell
 Nylon bracelets with your school color
Add some splash to your jewelry piece by accenting it with your school colors. CA Souls offers colored nylon bracelets that can really add some flare to your school centered piece. This year, don't just show your school spirit in your apparel. Wear something that won't get ragged or age over time after a few washes. Our jewelry line is not only meaningful, but also timeless in keeping your school spirit alive well after you leave your college campus.
Friendship collection
Need a little inspiration? Looking for that perfect gift for your best friend or college roommate's birthday? Our friendship collection offers some great ideas and insight into the perfect message or phrase for your best friends. You can also customize your own message that is special to your closes knit group of friends. There is nothing more meaningful than giving something that can be cherished and worn for many years. As your friendship can last well past your college graduation, so can the gift of giving a CA Souls jewelry piece.
Also, you don't have to be blood to be sisters. Our personalized sister collection has some wonderful and unique phrases that are perfect for your self-created family. See which message is the best fit for you, and those individuals who are your source of strength and happiness while away from home.
We hope that we helped inspire some school spirit and pride in preparation of life's next chapter. We look forward to hearing from you, and hope that we can help customize your story or chapter in way that's never been done before.