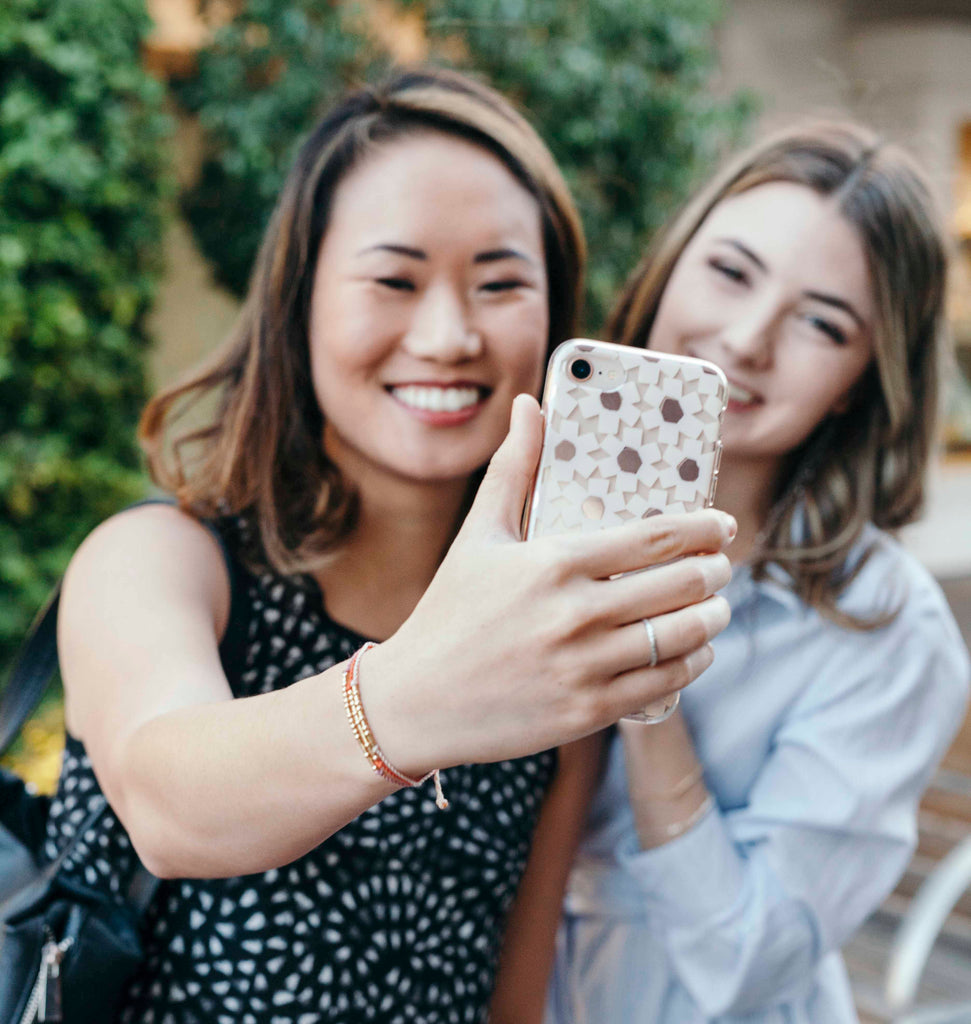 We Are Celebrating Galentine's Day!
This year we're doing something a little different and we want you to join us as we celebrate Galentine's Day this February. 
Yes, you heard it right - your best girls, your mom, cousins or coworkers are getting together and celebrate ladies being ladies. Because February should be about all of those that you love – whether you're single, married, or "it's complicated". We still love Valentine's day but we also love our gal pals and we think female relationships are just as important and worth to celebrate!
Gift your gal pals something as unique as your bond
We cannot imagine life without our BFFs in it. When they came into your life, they changed everything. She can cheer you up when you are down, laugh with you until your stomach hurts and make you feel at home when you are far away. Treat your friends to a little something that shows how much you care. The Morse code "Friendship collection" bracelets and necklaces offer some fun and memorable pieces that would be the perfect mantra for your best friend for life. From "BFF" to "My Person" the "Friendship Collection" can be the perfect Galentine's day gift to mark a relationship that is just as unique as the jewelry piece itself. You can always get your bestie a matching bracelet and be together even when you are apart. Check out the images below to get an idea of how you can customize your piece. Be creative!
Also, the "Love Collection" bracelets and necklaces are for every relationship out there. Our pieces are the best way to say, "I love you," like you never have before. You can also use numeric messages (such as friendship anniversary date, birthday, first meet) as a way to remember your friendship history. There are so many ways to say that you love someone, why not say it in a way that your friend will never forget.
Don't forget to get your 20% OFF on "Friendship collection" bracelets and necklaces! Use code

GDAY20

.
Happy Galentine's day, ladies!