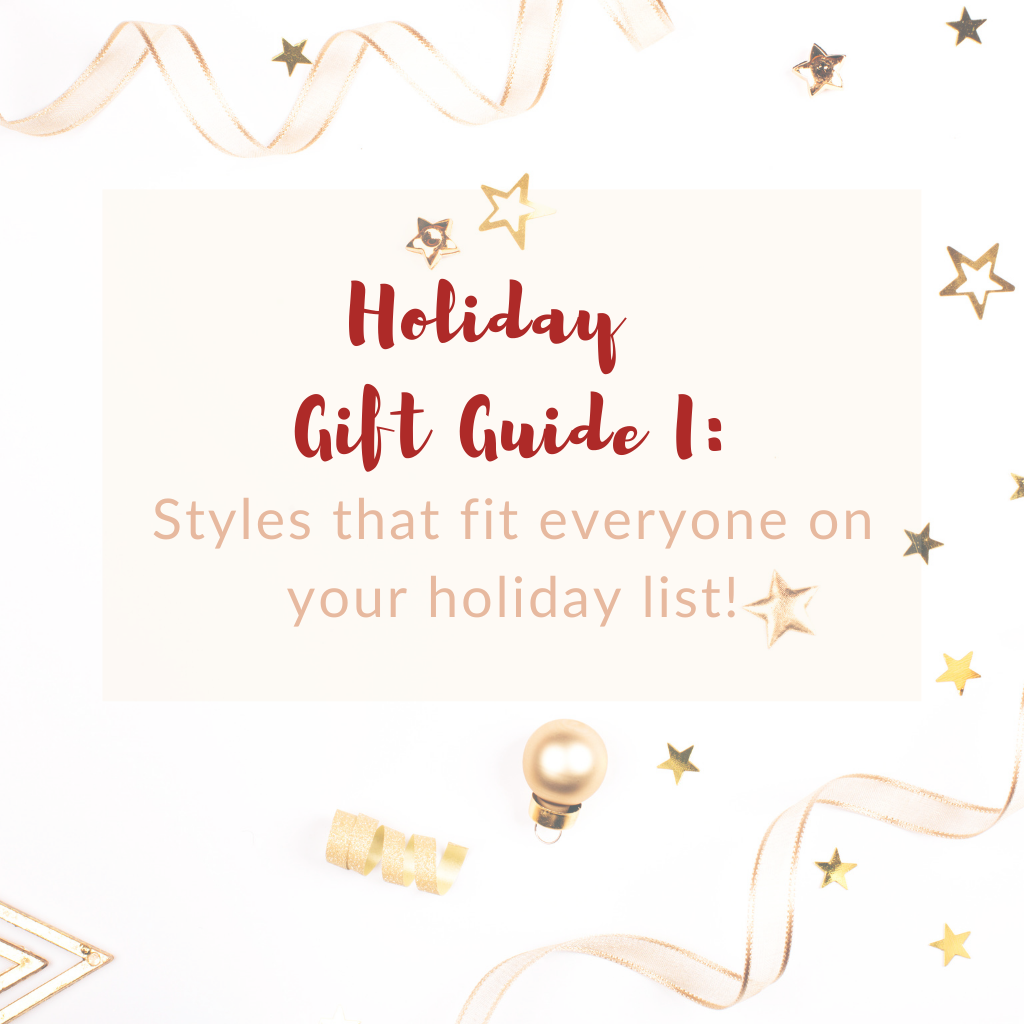 Holiday Gift Guide I: Styles that fit everyone on your holiday list!
We all know what it's like to shop for our loved ones around the holiday season. In many occasions, we rack our brains trying to figure out the right gift that will make a lasting impression long after the holidays have passed. That is why we are sharing our own holiday style gift guide to help make your shopping easier while brainstorming a beautiful piece for your loved ones. All of our collections are customizable to fit the one-of-a-kind personalities and styles of those who you hold dear. 
The best gift anyone could ask for...
She loves history, values tradition. These engraved pieces offer timeless and limitless options, and you can adapt the style to fit the person who wears it and the message it represents. Dainty as always, perfect for engraving a special message in Morse code for a truly personal touch. She will love the nostalgic look of Rory or Slate bracelet! 
For the men in your life: Taylor, Grey, Zeke engraved bracelet
It can be hard shopping for the gentlemen in our life. While we try to figure out how best to honor this special person, it proves to be quite the challenge at times. That's why we have some amazing options out there that many men will really enjoy. Our engraved Morse Code collection is specifically designed with the perfect blend of masculinity and sincerity that would easily fit the overall look of that special guy in your life. Accompanied by a chain, leather or dark threaded wrap that beautifully accentuates the customized message for a gift that will really stand out amongst his presents this year. The gentlemen in your life can pull off pieces like Taylor, Grey or Zeke engraved bracelet with ease, class, and confidence! 
For those who love to keep things simple but elegant: Lou, Aya, Cara necklace and bracelet
By simple, we mean those who love good design and tend to be more thoughtful about the things they wear or carry with them. She will appreciate the craftsmanship and love the dainty but elegant details of Lou (bracelet /necklace), Aya (bracelet /necklace), and Cara (bracelet /necklace.)
For someone who loves a little sparkle: Chloe, Ann necklace/bracelet, and Leah necklace
Everyone loves sparkle but there's gotta be someone in your life who's not ashamed to say it out loud. She can cover her body in glitter if she could but unfortunately, it would be inappropriate for many occasions. However, we found a way to have enough sparkle for our Chloe (bracelet/necklace), Leah necklace, and Ann (bracelet/necklace). You can make her shine bright like a diamond with a sparkly Swarovski birthstone charm on her wrist or neck, and keep her happy every day.


For those who love to keep something close to their hearts: Colette necklace and bracelet
When love is in your heart, why not wear it loud and proud? We have that one-of-a-kind piece for you. Our Colette (necklace/bracelet) is perfect for that special someone who loves gifts that come from the heart. The dainty heart charm is perfectly centered alongside the message that is personalized just for them. We can't think of a more meaningful way to show your love this holiday than with our Colette pieces. 


For someone who prefers two instead of one: Morse code earrings
The best gifts come in two - right? We think so, and that is why we offer our pieces in a unique blend of earring styles and colors. Customize both earrings with your own eloquent message or special mantra. Our earring styles and colorful flairs are both eye-catching, yet subtle in their cohesive display of your personalized message. This is the perfect gift for someone who loves to accentuate their outfits alongside a beautiful pair of earrings. 
You probably heard the saying less is more but this season more is more. Why wear one piece when you can wear them all? Celine layering necklace set comes with their own clasps, can be styled together or worn separately. Let her be the layering queen with Celine necklaces or Luna wrap bracelet so that she can enjoy a bunch of layers without getting tangled!
Do you know a girl who was born to stand out? If she had to pick a Halloween costume, that would be a unicorn. This holiday season, get her something rainbow. Lucky you, you've found the end of the rainbow for her! Colorful bracelets like Jill, Jamie or Laura ( also comes in necklace) are literally made to brighten someone's day.

For those who enjoy risk-taking: two-tone Filipa I or Filipa II, Mimi bracelet and necklace
Who said gold and silver can't be worn together? We're not sure how this so-called fashion rule (or a myth) came to be, but someone in your life has been breaking it for years. Surprise her with Filipa I (bracelet/necklace), Filipa II (bracelet/necklace), or Mimi (bracelet/necklace,) and cherish her for being a forever rebel.
For someone who sees la vie en rose* (life through rose-colored glasses): Mae necklace and bracelet
Who doesn't like anything starts with the word 'rose'? Rose gold always offers a romantic feel that is simply stunning. Gift her a sophisticated feminine look with Mae (necklace/bracelet) any woman would love.

For those who love to take their jewelry to the next level: Morse code anklets
Everybody can wear a bracelet or necklace but it takes a personal style to wear anklets. Help her take the jewelry game to the next level, let her have fun with some different styles. Feel free to experiment, but Filipa I and Ann anklets are some of our fans' favorites!

BONUS:
You found your gift, maybe lots of gifts but gift-wrapping isn't exactly your strong suit? No worries! We got you covered with the holiday special canvas bag and a cute handwritten card. Just make sure to select the gift bag offer before adding your item to the cart!